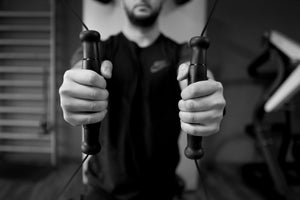 Our In-house Personal Trainers
---
StudioFifteen offers a diverse mix of personal trainers, all internationally qualified, and each boasting different areas of expertise and experience. Scroll through their profiles below to find your match!
Book a session with anyone from our Personal Trainers. 
We have enlisted the best of the best to deliver these modules, qualified instructors who share our fitness philosophy and vision for our brand. 
Meet our in-house Personal Trainers
BEN DIACONO
Ben Diacono, UK, Level 3 Qualified personal Trainer. Ben is also qualified in Pad Work, Kettle Bell Training, Suspended Movement and Pre and Post Natal Fitness. Ben believes that life is there to be enjoyed and maintaining your fitness levels is key to this. Fitness is key to both your mental and physical state.
KYRA POLAND
My name is Kyra , I am a personal trainer and manager at studiofifteen . I've been with the gym since its opening and have watched it grow over these past few years along with clients who grow and change with us too ! I love my Job , my colleagues and all our clients , there's not a single day that I don't feel like going to work because of this 
KENNETH EKEZIE
I enjoy providing exercise assistance and health services to a variety of clients, from athletes to persons recovering from physical and or clinical conditions. This profession has always been a passion of mine and permits me to share my knowledge and skills to the best of my ability, focusing on aspects of reaching my clients individuals health and physical goals.
---